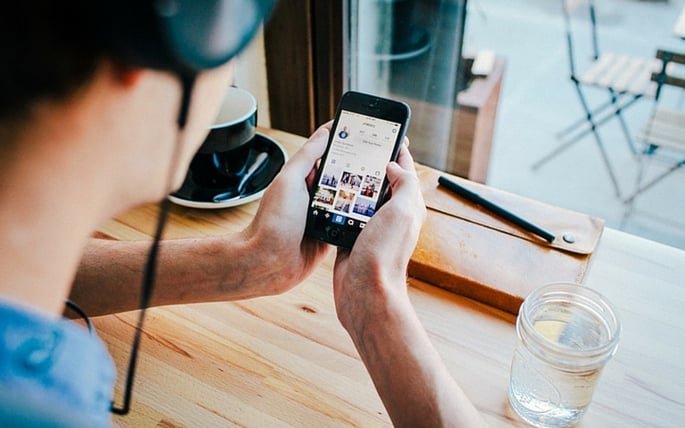 Instagram is limited because you get one link in your bio and there are no links in the comments. Despite this, brands are getting more engagement on Instagram than any other social media network. You can create brand awareness through your posts; so read on to learn how to stand out.
Ideas for posting
Some basics are posting pictures of where you are and what you are doing, especially if you're at a special event. You can showcase employees on your profile to build more of a human connection. Share images from your journey and celebrate the things that are going on. Behind the scenes pictures and documenting a day in the life at your business are fun ways to engage with your followers.
What to Include in posts
Peg Fitzgerald, co-author of The Art of Social Media: Power Tips for Power Users, likes to treat the description of the picture as a mini blog post. She believes it's important to give enough information in the post that people will understand and start a conversation. You can start with a question, include a couple sentences and then close with a call to action. If you are somewhere special you can add this to the location, if not you can place you call to action in the location section.
A good image is a no-brainer. Instagram's largest image size is 640 x 640 pixels, but if your image is larger than this it will automatically scale down. You do not want it to scale your images up because this will cause them to become blurry. Peg likes to use an image that is 735 x 735.
Instagram Marketing Strategy
Try to put your own spin on everything you use. The content you share needs to relate to your business goals in some way. Infographics are good to use every so often. If you are posting pictures from an event, you can compile them in a collage so you don't overwhelm your followers or have to choose just one.
Instagram tools
With the Over app, you can take photos and add different fonts and overlays. They do seasonal updates including holidays and back to school. With A Beautiful Mess, you can add various fonts and graphics on your pictures as well. WordSwag allows you to add your logo to photos.
Let us know how your profile stands out on Instagram!